Successful Speaking Webinar
Enhancing Your Speaking Skills – Learn the Craft of Delivery…
The difference between a good presentation, talk or speech and a great one comes down to some simple facts of delivery. In this FREE webinar, Karen will lead you through many practical ways to enhance your platform skills. These include
how to quickly engage with your audience at the start 

when and how to use stories to add depth to your message

adding humour and why you don't have to be funny to do this

the power of using music in the simplest ways 

simple and easy ways to add energy for the audience

how to craft a great ending that will leave them wanting more
All this and more in an interactive 45 minute webinar with one of the best in the business!
Dates & times to choose from:
Wednesday June 24th 8:00 – 8.45pm
Thursday June 25th 12:30-1:15pm 
Friday June 26th 7:45am – 8:30am
About Karen:  Karen has created a successful speaking business over the past 20 years. She was been named NZ Business Woman of the Year 2001, Won Sustainable Business in 2011 and received the top award from the National Speakers Association (NSANZ) – Speaker of the Year 2013 and Educator of the Year 2014 as well as earning her CSP: Certified Speaking Professional. Karen's advice and tips have also launched a small Australian business owner to win the 2015 Business Woman of The Year Award. 
Here is what others say: 
"Karen has an easy going style, humour and cleverness, matched with outstanding material and subject knowledge making it a privilege to be in her audience."
"Karen lives her philosophies and her delivery is relational, humourous, relevant & pertinent. She is an inspiring presenter and I'm loving the impact she is having on my team."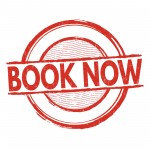 To book your FREE webinar with Karen, please click the day and time below and you will go straight to the Webinar enrolment page :
Wednesday June 24th 8:00 – 8.45pm
Thursday June 25th 12:30-1:15pm 
Friday June 26th 7:45am – 8:30am
**** Karen has an opening for 2 speakers on her speakers programme – she will mentor you 1-1 on your platform skills and/or growing your speaking business. Please contact Karen by enail karen@spectrumeducation.com and discuss your options.****