Asking for help is not easy… for me
With my heart on my sleeve, I think this is one of the hardest things I have ever done – asking for backing, money and support…
Last week I launched a board game kick starter project as I require $37000 to be able to print and distribute the Study Smarter Board Game. Watch the video about the game below.
Why a board game?
In this technological age, the board game is making a comeback as it teaches so much more than content, and especially many skills lacking in the younger generations now.
In his blog, Jonathan H. Liu, a stay-at-home dad in Portland, Oregon gives 10 reasons to play board games with your kids. They are:
Taking turns
Maths skills
Mental agility
Thinking ahead
Actions and consequences
Making tough choices
Team work
Being a good sport
Cutting the [power] cord
Building a bond
The bottom line is board games are a great way to connect with your family, have fun and learn at the same time. Study Smarter is also a great way for teachers to teach content without the teacher needing any in-depth knowledge of neurology or brain functioning (the foundation of the tips within the game).
In 20 years of business I have never had any funding or support from an outside agency. I have been totally self-sufficient and self-reliant on making my income. At times it has not been easy. Three times in the past 20 years my husband, who for 14 years has been a stay at home Dad, has tried to convince me to close the business and for us to get a regular income, except I have fought back and we have made it work again.
I am a modern day alchemist. I have created something from nothing, that has, for the most part supported my family for 20 years and made a difference in the lives of simply hundreds of thousands of people. I am proud of that.
Anyone who is a pioneer will know it is sometimes a hard road to travel. Finding early adopters, building credibility, getting the bookings etc. One aspect that most people are not aware of is how many people see what you have created successfully, and copy. This is flattering and has forced me to reinvent, create and innovate, time and time again. It often seems to be a never ending cycle.
Now, I'm not complaining – I would do it all over again (with some slight variations) given the chance. I am driven by the difference I know I make. The Study Smart Board Game is another step to improve the lives of students. Exams are not meant to make a nervous wreck out of you, they are meant to push you forward in life with confidence and this game teaches proven skills and strategies.
I originally designed the game 15 years ago and the cost of printing it was way out of my reach at that time. Now the investment to manufacture has come down significantly and with the advent of crowd funding I have decided to give this game some life.
What is crowdfunding?
Crowd funding is the practice of funding a project or venture by raising monetary contributions from a large number of people, typically via the internet… it is an all or nothing situation. Either we make the $37000 target and the game is produced or we don't and the game will be shelved.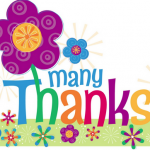 A huge thanks to those that have been the early adopters and have pledged support – I so value you – and now I'm really concerned that if we don't make the funding target, we will not be able to deliver…
With 22 days to go (June 10th is the deadline) we have a long way to go to create success. Everyone who has played the game loves it. Everyone I speak to tells me what a wonderful idea it is so I am now asking for your help and support. Please get behind this venture and help me make this a reality so together we can make help students achieve the success they rightly deserve.
You can help in two ways:
1. Pledge your support by pre-purchasing a board game (click here), or choosing any of the perk options. If you are not in a school, consider donating the games and the extended packages to a school of your choice.
2. Share this link https://www.kickstarter.com/projects/289253883/study-smarter-board-game with your family and friends by email, social media and word of mouth.
Thanks with humble gratitude…
Rainbows and sunshine
Karen
Published on Sunday, May 17th, 2015, under Life lessons, Personal, Success
Karen Tui Boyes is a champion for Life Long Learning across nations, industries and organisations. Winner of the NZ Educator of the Year 2017 and 2014 and the NZ Speaker of the Year award in 2013 & 2019, Karen is a sought after speaker who continually gets rave reviews from audiences around the world. Her dynamic style and highly informative content—which turns the latest educational research into easy-to-implement strategies and techniques — sets her apart from others in her field.