An open letter to my daughter's teacher
Most teachers only have a class for 1 or maybe 2 years. Our daughter has had the same teacher for 7 years and today was her farewell. I do not recall the last time I was in a room so filled with so much Aroha and respect…
The words thank you will never be enough…
You have been an integral part of our daughters and family's life for the past 7 years and I'm not sure that the English language was words to describe our gratitude and appreciation.
We chose the school because we wanted our children to have a holistic education. We stayed because of you. You embody what a great teacher is  – someone who teaches through demonstration, through modelling and the heart and passion for children.
I certainly know that our daughter has not been easy at times. She has had many challenges, frustrations and upsets. You have stood beside her, encouraging, fostering, persuading, forgiving and loving. You have been a guiding light, a lighthouse, on firm ground that has been a constant for our treasure. You have held all the children's hands and hearts so tenderly and watched them grow to the wonderful young teens they are today.
I recall the first parent meeting, 7 years ago. I am not sure who was more nervous you or us. We have watched you grow in confidence. You have been open, honest and willing to grow and learn – which has been a wonderful model for the children and a wonderful relief as a parent.
For all the camps, the trips, the walks, the parent interviews, the plays, the music, the art, the festivals, the stories and everything else have made this journey so special for us all. Thanks.
I cannot imagine what it feels like to be so close to a group of children for so long – to watch them grow, blossom and flourish and then let them go. These children will always be in your heart as you will be in theirs. You will never forget your first class and you have given these children an amazing educational start in life and again words are unable to portray my admiration and appreciation. This I know – you have made a difference.
As you start on your parenting journey, it will be full of ups and downs. At times you will wonder how you coped with 29 children as one small one seems too many. There will be thousands of memories and moments you will wish to capture and recall.  Make the most of these magical times – it all goes incredibly fast.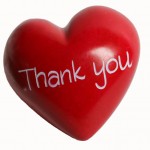 Rainbows and sunshine
Karen
Published on Thursday, April 2nd, 2015, under Parenting
Karen Tui Boyes is a champion for Life Long Learning across nations, industries and organisations. Winner of the NZ Educator of the Year 2017 and 2014 and the NZ Speaker of the Year award in 2013 & 2019, Karen is a sought after speaker who continually gets rave reviews from audiences around the world. Her dynamic style and highly informative content—which turns the latest educational research into easy-to-implement strategies and techniques — sets her apart from others in her field.
10 Responses to "An open letter to my daughter's teacher"